Bloomington- Bloomington-Normal Petanque ClubEdit
Founded in August(?) 2016 by Jon Duvall, when he moved to Bloomington from Colorado Springs, Colorado.
Chicago - Chicago Petanque ClubEdit
Wheaton - DuPage PetanqueEdit
DuPage Petanque, named after DuPage County, is a branch of the Chicago Petanque Club.
We play Tuesdays and Thursdays at 9am in Memorial Park (208 W. Union Ave. in Wheaton).
We play Sundays at 11am at Northside Park (1300 N. West St. in Wheaton).
For more information, contact Dan Danielson of the Chicago Petanque Club.
Wayne - Dunham Woods Petanque ClubEdit
Play at a terrain at the Dunham Woods Riding Club in Wayne, Illinois.
Wayne is on Chicago's far west side, northwest of Wheaton.
Dunham Woods Riding Club is a private club.
For more information about the petanque group, you can probably contact the Riding Club.
Dan Danielson of the Chicago Petanque Club may have more contact information.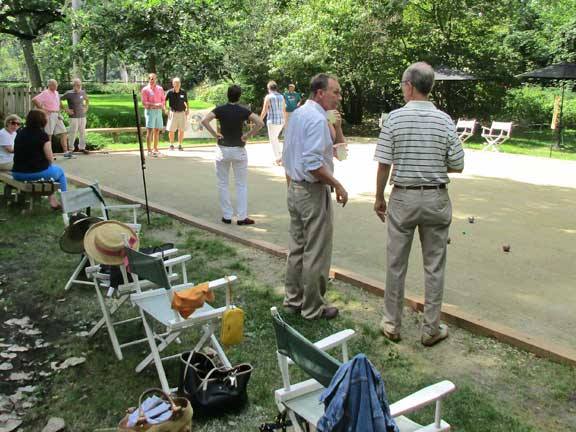 Ad blocker interference detected!
Wikia is a free-to-use site that makes money from advertising. We have a modified experience for viewers using ad blockers

Wikia is not accessible if you've made further modifications. Remove the custom ad blocker rule(s) and the page will load as expected.